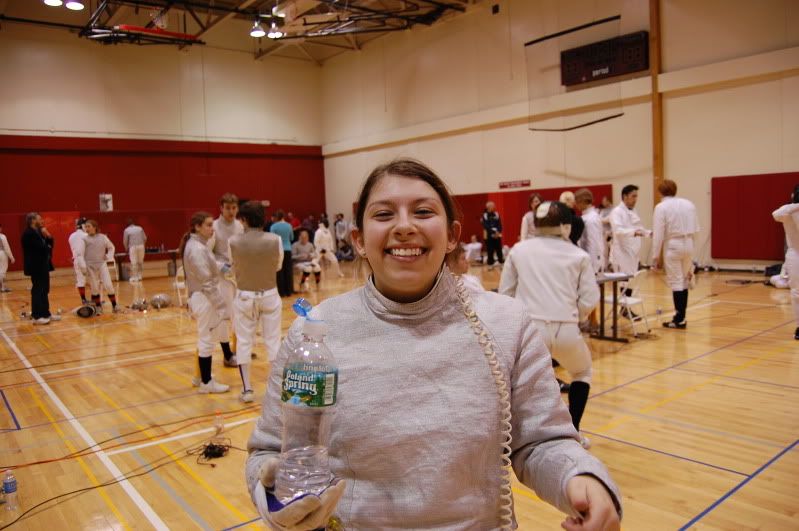 Sabre fencer Rachel Benlisa resembling a chipmunk . . .
Foilist Jason Usher (far side) and his impressive in-fighting.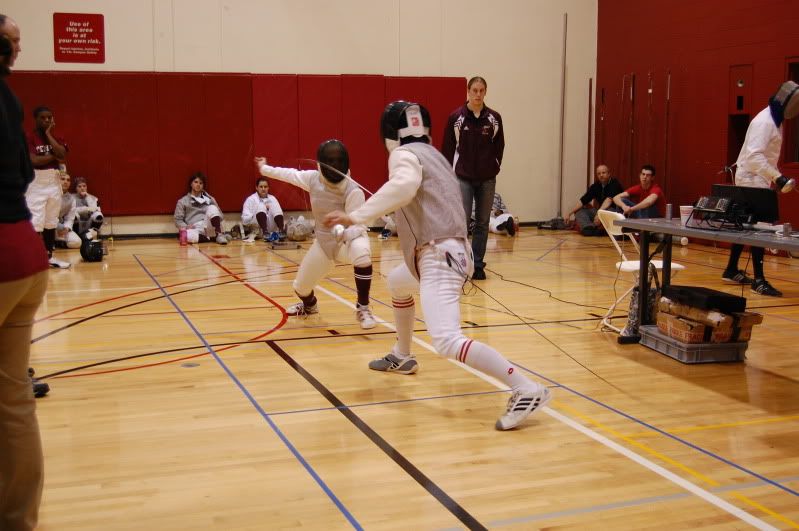 Chris Jhou's (on right) fencing is so beautiful I get teary-eyed.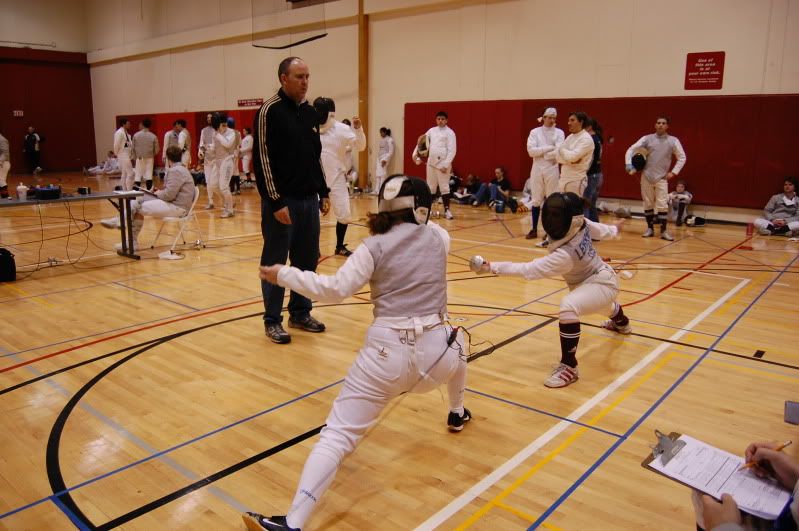 Pollaidh Major (left) taking a hard parry against an especially vocal opponent.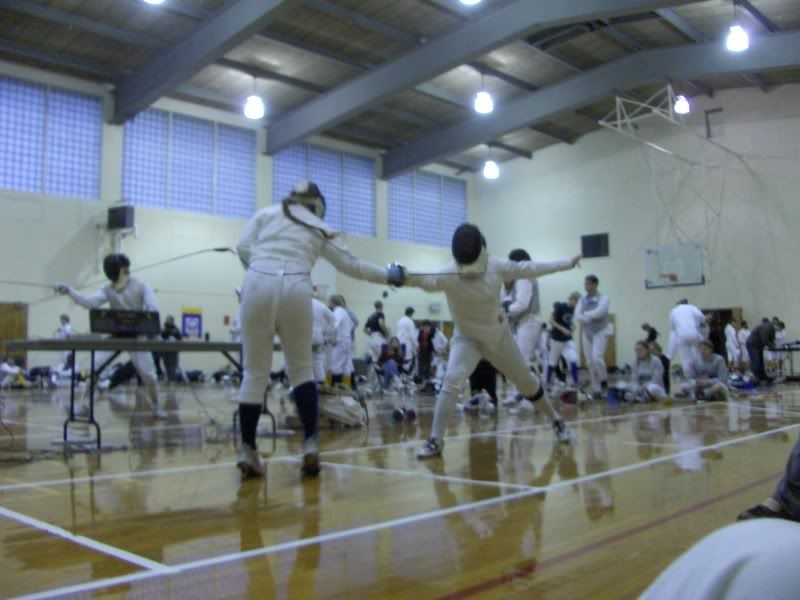 Joanna Klatzman (The Klatzmanator, to the right) landing a touch and making it look pretty.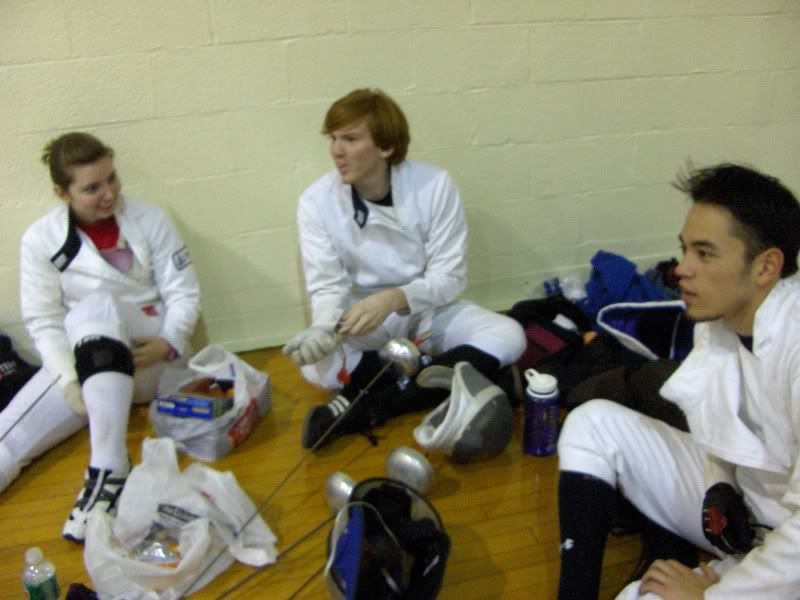 Épée squad 2009: Joanna Klatzman, Shawn Meerkamper, and Dan Harris.